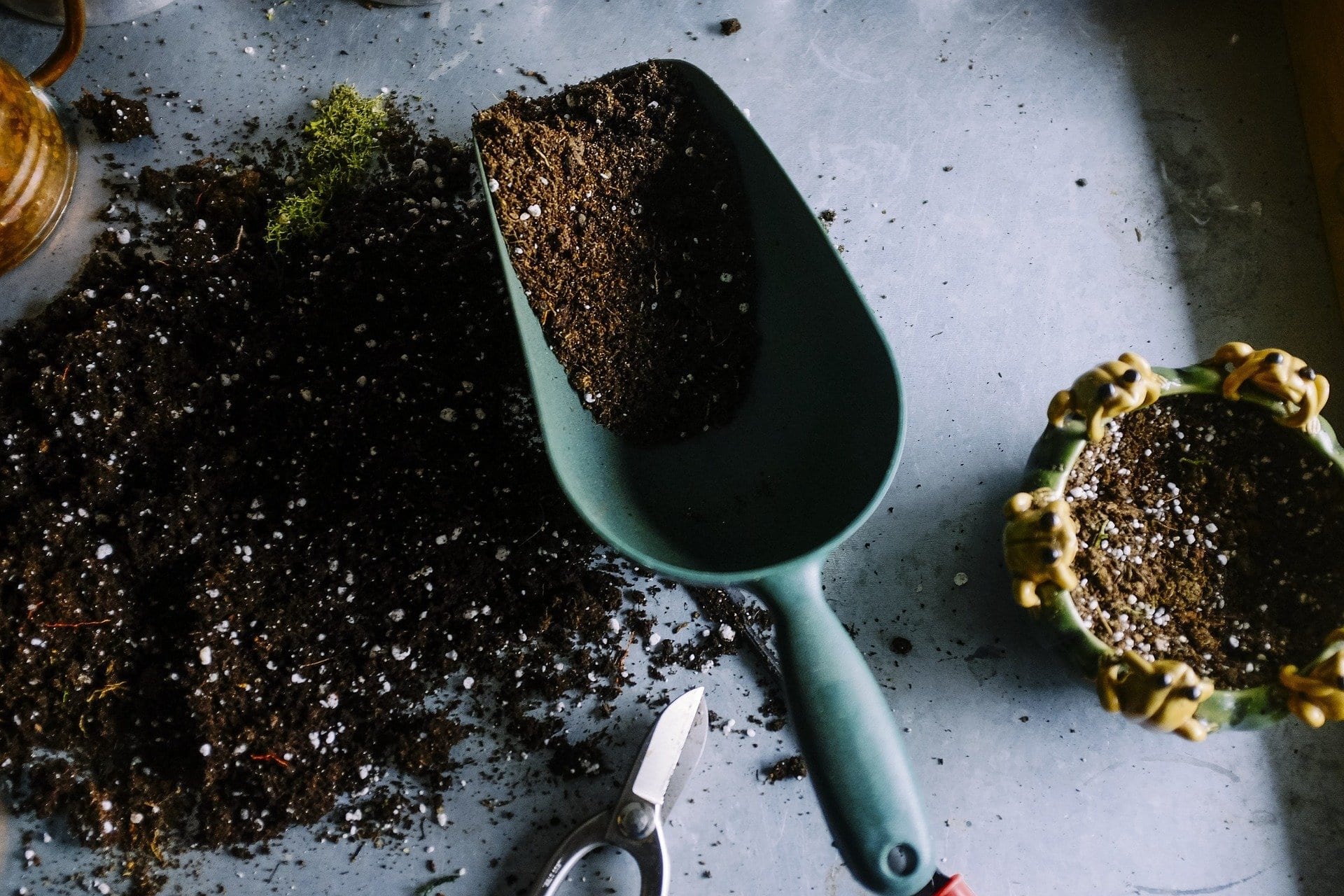 The answers to your questions
FAQ
On your seed packets and in the catalogue, you will find the following information.
(Vegetables) = treated, untreated or organic seeds.
(Flowers) = pelleted, film-coated or multi-coated seeds.
VEGETABLES
Treated = there is a fungicide or pesticide application on the seed. The objective is to protect the seed against damping-off or the young seedling, against seed-borne or soil-borne bio-aggressors.
Untreated = the seed has not received any chemical treatment after harvest.
Organic = the seeds are produced according to certified organic growing methods and not treated after harvest.
FLOWERS
Filmcoated = a microporous film allowing fixing the products by applying very fine layer without modifying the shape of the seed. Which allows decreasing the statics and to better handle the seed with a seeder.
Pelleted = used especially with species that have very small seeds. These are covered with a product (usually clay) to enlarge them 5 to 20 times and make them uniform in shape.
Primed = seed whose germination process has been initiated, but without exceeding the first phase. This technique allows for faster and more uniform germination. On the other hand, the life of primed seeds is shorter and needs to be stored, ideally refrigerated at 5°C.
Multipellets = include several seeds in one pellet and will be used for species that look best when grown in a clump.
F1 The "Hybrid F1" (or generation 1) mention in the name of certain seeds indicates that they are issued from a cross between two (2) plants of pure or stable lines, having coveted characteristics. The hybrid "F1" has a superior quality, called "hybrid vigour" which is the ability to grow faster and more vigorously, thus offering a higher yield than either of its parents. Hybrid seeds can improve flavour, offer greater resistance to disease and insects and cold and heat. This way, you can ensure that your garden has a good chance of success.
No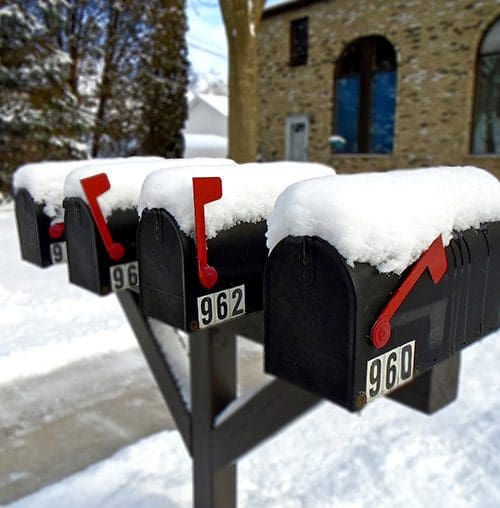 Because the seeds are dormant and during this dormancy they are not disturbed by extreme cold. Seeds were even stored in liquid nitrogen at -196°C for several weeks and then germinated.
This explains why we can send seeds by mail even in the worst winter cold without fear for their survival.
The exception to the rule is pre-germinated seeds. They are more sensitive to cold.
You will receive it in our next mailing. You can easily view our online catalog and download the PDF version to your computer.
Currently, it takes 10 to 15 business days for delivery.
It is impossible to modify, add or change items to an order. You must place a new order.
Yes. For orders of less than $20, you will receive a credit note. For orders over $20, we will send you a cheque.
For bulbs, tubers and strawberry plants plugs = deliveries are scheduled for late April or early May (as soon as the risk of frost has passed) until the product is sold out.
Certification
Gift Card
W. H. Perron gift card are available all year long. The perfect gift for any occasion!
NO, but you can simply print out your internet order and send it to us, with your gift card, at: W.H.Perron  2914 Curé-Labelle blvd. Laval (Quebec)  H7P 5R9
To purchase a W.H. Perron gift card, simply call our customer service at 1 800 723-9071 and we will send it to you as soon as possible.
No discount can be applicable on the purchase of a gift card.
For purchases over the phone: simply give our representative the 8 digit code number, found on the back of your card.  She will validate your card and deduct the amount from the total of your purchase.
For purchases by mail: deduct the amount of your gift card, on the line intended at the bottom of the form (below the subtotal D), from the total of your purchase and return the gift card in the envelope with your purchase order
NO, You can use your gift card on all your purchases.
YES.  You can use your gift card at all times.
YES.  You can use more than one gift card on your purchase.
The gift card is valid on merchandise found in the W.H. Perron catalogue only.
This card cannot be redeemed for cash.
All gift card sales are final.  No reimbursement or exchange is possible while purchasing a gift card.
 The value of this card is in Canadian dollars.
  The use of gift cards is subject to the general conditions found on the back of the card.
  The use of a gift card is considered a proof of your acceptance of the general conditions.
Horticultural organization or society
Obtain 10% discount on all your purchases at W.H. Perron.
To get your discount, you must satisfy the two (2) following requirements:
1. You must be a valid member of a horticultural society or organization.
AND
2. In turn, your horticultural society or organization must be a valid member of the Ontario Horticultural Association (OHA) or the " Fédération des sociétés d'horticulture et d'écologie du Québec (FSHEQ)". Ask for your «code» number to the director (or responsible person) of the organization for which you are a member.
Sprouts and microgreens
Germinating seeds, sprouts and grasses is simple. Beginners should start with seeds that germinate rapidly such as clover, alfalfa and radishes. To help start discovering how to grow seeds, choose our « A Garden in Your Kitchen » collection which contains a seed sprouter, alfalfa, red clover, green lentils, red cabbage, daikon radish, and our energy mix.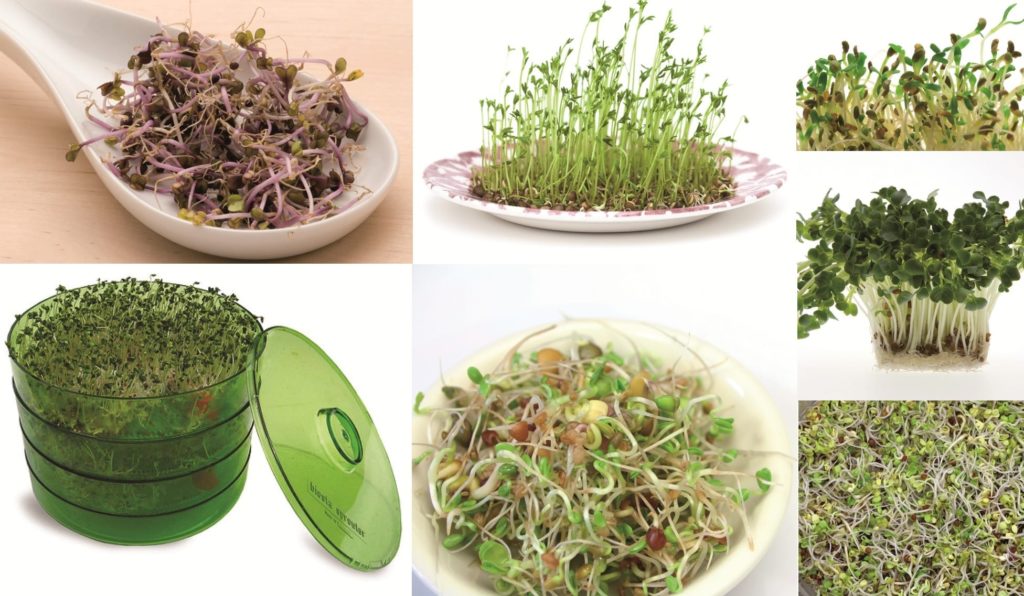 Choose a seed sprouter according to its specificities and your needs.
For beginners, choose the glass jar.
To germinate several types of seeds at the same time, we recommend the «Biosta» sprouter.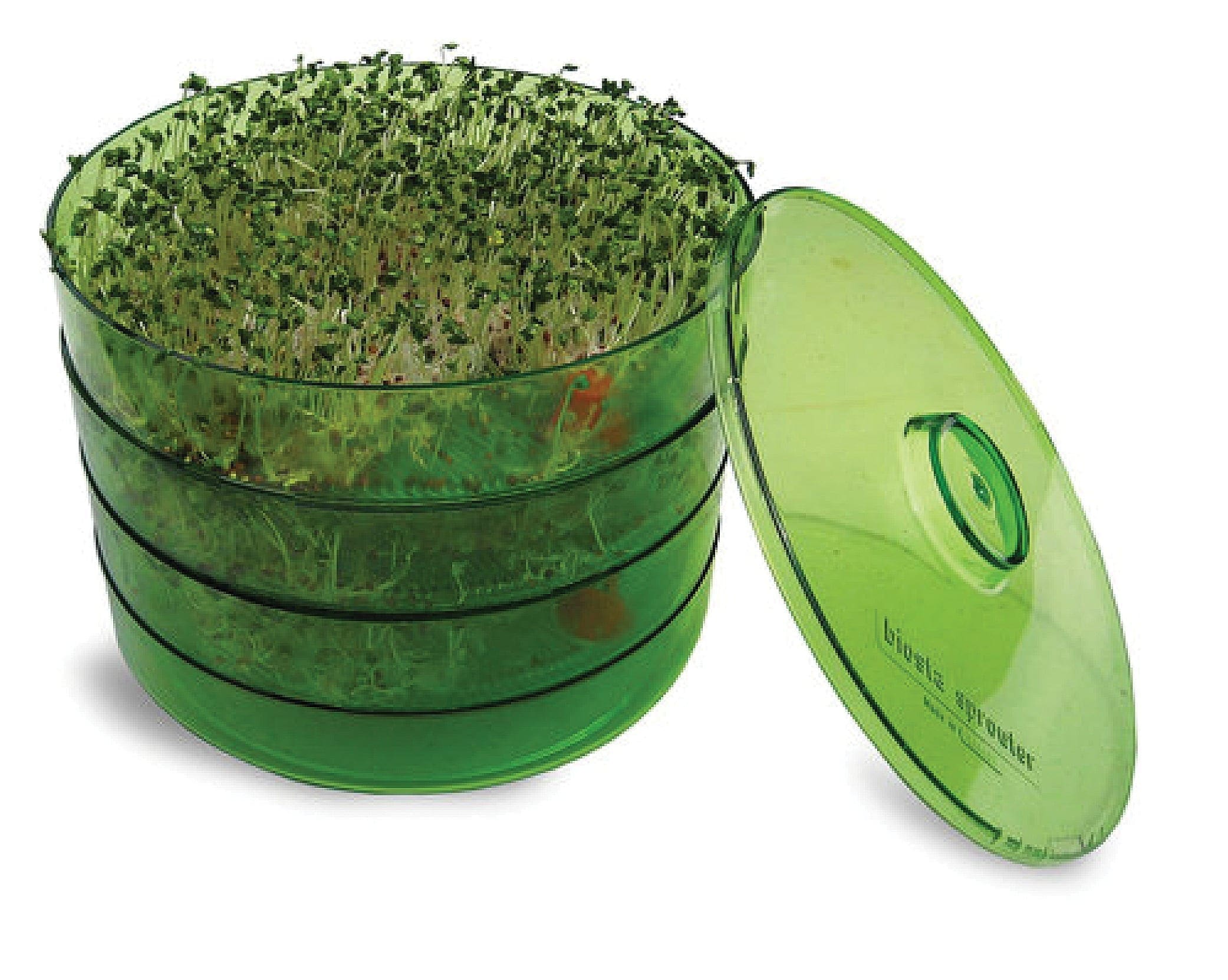 For the same weight, sprouted seeds contain more nutrients than any other known natural food. As they are very young plants, they contain high concentrations of enzymes, proteins, minerals, trace elements and natural vitamins.
They contain valuable dietary fibres that are beneficial for the intestine and for the regulation of the digestive process.
Seeds do not germinate when:
They are too closely packed. Make sure the seeds are well distanced.
They are not properly irrigated or have received too much water.
The ambient temperature is too high or too low (ideal is between 18°C and 22°C).
They are exposed directly to sun.
The quality of the seeds is insufficient (prefer W. H. Perron seeds with high germinative power).
Respect the motto of a good germination: neither too much nor too little!
YES, our seeds to germinate are guaranteed GMO-free. They are untreated and without additives.
Soaking in water brings the seed out of its resting or dormant period. The seeds will become waterlogged, this is the beginning of germination. The duration of soaking varies according to the hardness of the seed. Soaking makes them less hard to the touch.
Soak your seeds in water at room temperature in a glass jar, covered with a cloth. After the required soaking time, drain the seeds and rinse well.
Mould can appear during bad growing conditions:
accumulation of humidity
too much or too little water
bad temperature
inadequate brightness
In case of mould, discard the seeds and clean the sprouter with water and vinegar and let it dry in  open air.
Be careful not to confuse the filaments of fine rootlets (radish, wheat…) with the mould which gives off a smell!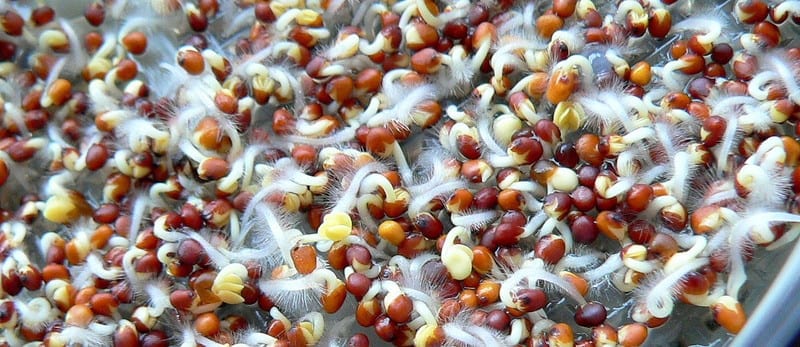 Yes.  Some seeds such as arugula and basil are mucilaginous seeds: in contact with water, they are surrounded by a gel coat called mucilage. To germinate this type of seed, prefer a germinator to a glass jar. Rinse the seeds briefly once. Then irrigate them every 2 days by spraying them.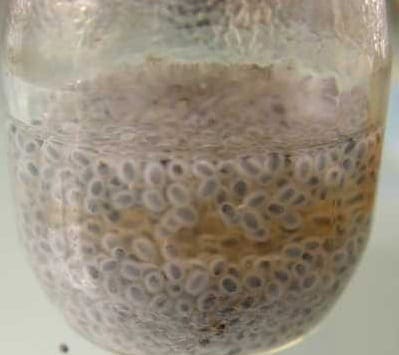 The shoots may have a bitter taste if left too long in the sprouter before having been eaten. Harvest the sprouts a little earlier for a sweeter taste.
Every day, fresh and crunchy as if they came from your garden. They are great to give a crunch to salads and soups, omelettes, soufflés or to spice up noodles, rice, vegetables, fish or meat dishes.